Nigerian actress and filmmaker Funke Akindele was conspicuously missing as her father was laid to final rest in Ikorodu on January 17, 2020
Funke Akindele-Bello of the "Jenifa's Diary" fame had taken to her Instagram page on December 9, 2019, to announce the demise of her father, Revd Godwin Akindele.
The Bishop Methodist Church Nigeria, Diocese of Ikorodu, Rt. Rev Samson Osundina, then expressed his disappointment in Nollywood actress Funke Akindele Bello and her siblings over their absence at their father's funeral.
Their dad, Very Revd. Godwin Olusoji Akindele, died on Saturday, December 7, 2019, after a brief illness, aged 73.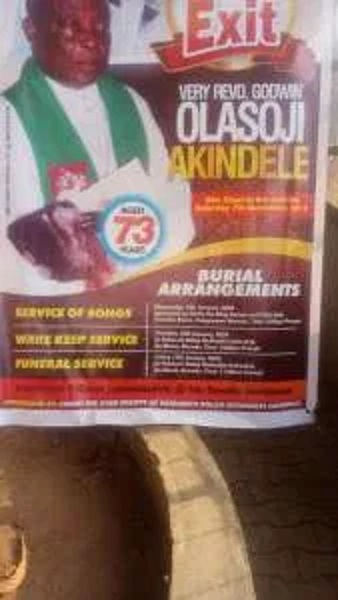 However, none of his four children was present at his Service of Songs and burial at #Ibeshe, #Ikorodu, #Lagos.